Why The Downturn Will Last For Ten Years With Parti Le Pep (P.P.) - External Factors Part II
This article is the second of two articles to explain to the people of Seychelles, business community, and the outside world why the economic downturn in Seychelles will last 10 years or more under P.P.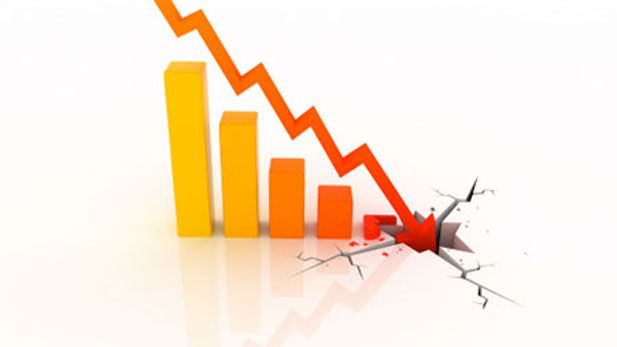 World Financial Crisis-USA
Not long after the Government of Seychelles defaulted on the interest payments of the Lehman Brothers Bond of US$ 245 Million in August 2008, the World entered into a financial crisis that took down financial house giant Lehman Brothers and numerous other companies. Those that survived were bailed out by the United States Government or they were significantly downsized.
The sub-prime mortgage crisis in the housing sector of the United States collapsed at that time, and instantly over a few months, as much as US$ 840 Billion disappeared from the US Economy (Economist Magazine). This took the total amount of money in circulation in the United States back to Year 2000 levels. In other words, the US economy downsized by eight years overnight.
As this downsizing took effect, the auto industry came to a skidding halt. This hit the big auto makers like GM, Ford and Chrysler. The vanishing of money sent property prices spiralling downwards. Factories came to a standstill and unemployment started to climb. Today, it is beyond 10% and still climbing. The initial predictions that we were in for a short term recession in the early days of the financial crisis vanished quickly. In fact, the USA is in for a long term, deep recession that will likely last many, many years. The fall out has been the worse downturn since the Great Depression.
For a country to come out of recession, it must have productive capacity to come out of troubled waters. The
USA
has that. With interest rates by the FOMC set at .25% or less, the US Dollar now lower then the Euro at 1.0- 1.51, the USA is poised to climb back out of the hole it is in. In Florida, property prices are coming back as Europeans start to reinvest taking advantage of the fire sales and great exchange rates that will not last forever. If the
USA
will take 10 years to get back to 2008 levels of growth and economic activity, what makes JJ Spirit think that they can register a grand success in only 12 months of Economic Reform after an undeclared bankruptcy in October 31, 2008?
They are lying to us of course, to fool us into believing they are doing great deeds. People of Seychelles remember what I always say: "Oen your eyes, do not be fooled by P.P......Communists always try to fool their People to stay in power."
World Financial Crisis- Europe
As the
USA
went through a rough unprecedented downturn,
Europe
, our main tourism market, was not to be spared. While the
USA
has one Federal Open Market Committee (FOMC) to make decisions and negotiate directly with the White House and Congress for a solution and bailout package, the European countries that make up a common market, may have a single currency, but they have to lobby each other for consensus to do anything. Hence they lack the ability to rally and take measures to lessen the financial crisis. In
Europe
, it has been bad. Productive capacity has dropped to -15.75% this year alone. If Industry drops, there is less money in circulation, Europeans will not travel on long hauls, as the feel good factor has gone. Beware!
Bad Loans = Bad Banks-Bad Structure
As European Banks lent out money to former communist countries of the eastern block and those loans were inadequately secured, and these new republics approached default status, IMF had to come in and shore up their debt servicing to keep many European banks above water.
In the UK, a property bubble burst dropping real estate prices by as much as 60%. The market has stabilized, but nothing near to 2008 levels. It will take years for recovery, unlike in Seychelles, where according to Mr. James Michel, one year has done the trick. That in itself is a trick.
People of Seychelles do not be fooled by Communists.
In the
United Kingdom
, banks fell to the road side and the Government had to intervene in banks and take over ownership in institutions like Northern Rock, Lloyds of London, Royal Bank of
Scotland
, etc.... the fall out affected the feel good factor Britons enjoyed for years, and curbed travelling to our destination.
In Europe the close connections between banks and industry worsened the crisis, because the banks' close relationships to industry inhibited their ability to raise funds on the open market to meet immediate liquidity shortages.

Collusion covered bad debts and bad deals. The problem is deeply rooted. In Seychelles, our Central Bank had no problems according to Mr. President.
The European Central Bank dropped interest rates to 2% and 3% respectively over the last 2 years. This had resulted in overly cheap credit facilities that translated into real estate bubbles, credit bubbles, a boom in consumer spending and consumers taking their trips of a lifetime, in some cases that meant a trip to Seychelles. Hence the progressive numbers in 2007 and 2008 with corresponding top revenues, before the crisis hit home turf. It had nothing to do with STB, that did practically nothing to market Seychelles in those 2 peak years.
Most affected by this downturn will be the EU countries with large deficits such as France andItaly, our 2 primary markets. Both have very active banks in failing emerging markets of former communist countries. The French and Italian banks are heavily exposed.
The crisis in Europe is a long term protracted crisis that will last for years. When growth rates of 2% or 3% are applauded, when GM executives cheer a US$2 billion plus quarterly loss, when loss of production is as high as -15.75% in a single year, you don't have to be a genius to figure out just how long it will take for Europe to get back to 2008 levels of growth. That is, after it overcomes the bailout of these banks and other key industry players. Stake a claim of 12 years since Europe will not recover until the United States markets recover.
In Seychelles, according to Mr. James Michel, the man who told us we had paid off all our debts after visiting the Pope, Seychelles has turned things around in only one year. The People headlines 3 weeks ago declared: "SIKSE"- SUCCESS!

Success indeed a la communism!
The Dubai Financial Centre Bust
Four hours of flight time from our shores, the Dubai Financial Centre vision (proposed replacement to
New York
and
London
) has come to a standstill. Buildings built under the Islamic Bank finance schemes stand incomplete in the financial centre. The World's tallest building the Burj Dubai sits unfinished and unoccupied. The non-moving cranes have become part of a stark landscape. Instead of seeing thousands of working getting on with the work of the day, you see one here, and one there. Roads are incomplete. The dream is lost in the sands and the only positive is that traffic jams have become less frequent.
The real estate bubble in Dubai has burst. Property values have shattered. Five star hotel rooms in the best hotels in the World can be reserved online for US$ 100 per night. You even get free breakfasts and transport to and from the airport. Marinas are full of boats with "For Sale" signs.
Retails sales have slumped in Dubai to all time lows of -35%. Emirates is experiencing a drop in activity by -30%, officially, perhaps more. They angle the best possible news to a bad situation, but nothing like what JJ Spirit is telling the People of Seychelles today, that the worse is over, we have been through the toughest storm etc...."
The worse, Mr. President Michel Sir, has just begun!

Right under your nose, while you attend high-profile evetns like the Abu Dhabi Grand Prix, or while you continue to spin tales and tell the world that Seychelles is sinking due to Global Warming.

But Sir, with all due respect, granite islands do not sink.

But we are sinking indeed from hot air, but it has nothing to do with global warming!
Wasting Resources - Wasting Time
The most valuable commodity in life is time. As Seychelles goes through her worse financial storm -4% GDP in 2008, -8% GDP in 2009, -12% and counting, an unsustainable debt portfolio exceeding US$ 850 Million, President Michel is busy flying around to unknown markets, trying to establish new routes for Air Seychelles in countries wherein their citizens do not care much for sun, sea and sand, like China and Korea.

Mr. President waste time, limited resources to establish vague markets when our main market, Europe has a GDP of US$ 14.91 Trillion (2006). Is that not enough market for Seychelles to cultivate and to continue to focus on?

Again, does it take a genius to figure that out?
He rushes off to give a speech on World food requirements at an FAO conference attended by ministers of agriculture and secures some fertilizer and seeds for Seychelles for another year of planting.

That is, if we still have farmers on the blocks.
Mr. President is off to Lebanon for a meeting with its President to secure a dubious award, likely organized by the one investor we have in common with Lebanon: Alwaleed Bin Talal, owner of Raffles, and part owner of Four Seasons Seychelles. He is a dual citizen of Saudi Arabia and Lebanon, and a main investor in Lebanon, as in Seychelles.
What does Lebanon have in common with Seychelles aside from a few ladies that went there in the 1970's and 1980's as maids? Most if not all, have already come back and do not want to go back.
As there are no loans to secure, no money to collect, Mr. President spends his time travelling, instead of attending to managing the economic and social crisis in Seychelles that is engulfing us all.
When he returns, he does a little photo prop in a district or holds up the World Cup as if he is the new Maradona!

But for us, we are financially excluded from benefiting from South Africa World Cup promotions because we have been late to make deals and establish flights to Cape Town or Durban for years. Air Mauritius flies to these cities 3 times a week by the way.

Again, it does not take a genius to figure out that an affluent South African market is right under our noses, pretty much our neighbour. Mauritius have been tapping this market for over a decade while we stand still.
At WTM, Seychelles was re-launching the UK market.

AGAIN! Air Seychelles will start a direct flight. AGAIN!

And a new marketing campaign has been re-launched.

AGAIN! With new staff.

AGAIN!

At least Alain St. Ange reaffirmed that the UK market is an important market for Seychelles.

Though someone else may have said the same thing before. How many times will Seychelles re-launch critical markets for Tourism that had already existed?

Why do we abandon our markets? How much time and money have we lost over the years as a result of this market abandonment, relaunch programmes?

Something wrong with our leadership (geniuses), don't you think?
Where Is The Much Touted Foreign Direct Investment (FDI)
Remember when Mr. President told us his Government had secured US$ 2 Billion in Foreign Direct Investments (FDI)?

Most of that money is history. It is gone indefinitely. This money will be gone for 10 years or more. Why? Sure the world recession will linger for years. Sure no one will invest in a country whose debts are not sustainable. That will take us to 2027 at least. That is 17 years Mr. President.

Not 1 years as you infer.Why do you continue to misrepresent our true financial reality and mislead the People?
Seychelles
as a remote emerging market, with an ongoing, revolving IMF Stand By Arrangements, will not be able to attract Foreign Direct Investments for many years to come with P.P.

running the country. The World knows our finance and our debts have been mismanaged. Our portfolio is upside down. Our credit rating is Selective Default (SD), and we have the worse credit rating in the World under P.P. and the stewardship of Mr. President Michel. Who will take the risk now?
Only a strategy of 100% debt forgiveness, once in place, will be able to attract FDI within a short period of time as opposed to 17 years from now under P.P.
People of Seychelles, open your eyes, see our reality for what it is, and do not let P.P. and Mr. President Michel fool you. If you do, we will move to the status of Lesser Developed Countries (LDC) and debt forgiveness will be at hand anyway.

But it will be painful for you and even more painful for your children. To achieve this status with P.P. in place will mean great, great suffering for the People of Seychelles.
This issue is our Achilles heel. The piracy activity in our region is a US$ 450 Million business per annum for the pirates. It is a pillar of the Somalia economy. Over 100,000 ships have to traverse through the Gulf of Aden each year. As long as the World community ignores the suffering on the ground in Somalia, piracy will continue. These people have no intention to stop hijacking ships and taking hostages. Do not let P.P. fool you into believing the hijackings are over. They are not.

They are attacking boats in our waters as a matter of routine now.
The escort of ships through the Gulf of Aden is big business as much as $3 Billion per annum and this industry will continue to grow. It is a growth potential business for Seychelles security companies, but Mr. President Michel ignores that, even though the opportunity rests right under his nose.

Seychelles

is ideally positioned to offer escort services as a business venture to ships making the trip through Gulf of Aden, or at least from the Mozambique channel northwards.
As we remain idle and wallow in our economic sorrows because of mentally defeatist resigned leadership, Israeli private security firms are making a mint of money in this new industry. They are quickly establishing themselves as security escorts with 5-6 men per ship, earning a minimum of US$ 1,000 per day per man, for trips that can last up to 15 days.

Do the numbers P.P. This is serious business and it is happening right under our nose, in our waters.
If Israeli private security escorts start making money, some of it will find its way to the Jewish lobby Political Action Committees (PACs) in Washington D.C. They will prevent and pre-empt President Obama, and any other US President down the road, from intervening on the ground in Somalia.
Without a ground solution, this piracy issue will not go away for us here in Seychelles. It will whittle Seychelles down over the next 10 years if left unfettered. If Seychelles maintains -8% for 10

years, it will bring our economy to -80% in 10 years.

Possibly, our own people might turn to piracy, and instead of "taxi pirate", we would have "Bato Pirate".
Mr. President Michel would have done the direct opposite of what he promised under his election promise "STRATEGY 2017". Instead of doubling GDP in the positive in 10 years, he would have reduced GDP by almost 100%. Unfortunately, he has already shelved this little book. We no longer hear anything about it.
Perhaps it is a good time for Mr. President to think about how Seychellois companies can get involved in the security escort service for ships, to guarantee safe passage. Remember that old saying you revealed to us at Providence when fuel prices were US$ 150 per barrel in 2008: "People of Seychelles, we must learn to think out of the box". Well Jack, start thinking or we will all become "Jack in the Box"; no disrespect intended.
But the sooner you cut into the Israeli action, the better off Seychelles will be, because they already have it in for us, since you have made friends in Lebanon, and you wine and dine with the grand sheiks of the World, on the World stage, without regard for the consequence and retaliation Seychelles will face.
And instead of creating a new "TAZAR" special force in your little Army to supposedly fight piracy, how about using the current personnel who watch over you, ex-President Rene, Ministers, wives, mistresses and other important P.P.s at night, and send them out to fight piracy and earn the country money instead?

Food for thought Jack, and money for our coffers too! After all, if our Police Force is doing such a great job of patrolling our neighbourhoods, why are you high-level guys so worried that you have to have Kalashnikov-toting guards watching over you when you sleep at night?

If you need them so badly, what about the safety and security of the rest of the Seychellois public? Or are we second-class citizens?
World Tuna Stocks Dropping
This year we are experiencing a drop of -53% in Tuna Fishing due to piracy interference. This is an incredible drop in turnover for Seychelles. The numbers just do not make sense at this time. Perhaps by year's end, we will get the figures right.
World Bluefin Tuna is almost extinct. Not found in Seychelles. Yellowfin/Albacore Tuna is a threatened species, as is Big Eye, and other species found in our waters. The situation is alarming, because in the good years, when we could have maximized the benefit of the resource, we did not. Instead, we offered cheap licenses, built the most funky tuna-boat in the history of boat-building, and built infrastructure for a canning business, instead of focusing on added value products like tuna-loins. Now it appears it is too late to cry over spilled milk. Perhaps we will have a decline for a few years, then after the piracy abates, the tuna will be back.

Or maybe IOT will just shut its doors and move the factory elsewhere where labour is cheap and abundant, and where the Government does not interfere and where utility rates are not exorbitant!
In that time, Seychelles will need to focus on added value. For that to work, you need direct flights to markets that offer top prices for your products. Mr. President, that would not be China, Sir. It is Japan.
Coincidentally, they do love the sun, sea and sand. They are the ideal Asian market to develop with a direct flight, if you can ever get the hotel and service product right for that market. The flights that bring fresh tuna to Japan, could return with tourists. It would be a complementary exercise. This is much more profitable than exporting coconuts on Air Seychelles for IDC.
Don't Count Mauritius Out
Our neighbour
Mauritius
is a member of SADC. They have angled
Seychelles
out of competition for hub positioning to SADC markets and the region. Recall well, when Mr. President visited
Mauritius
as Mr. Paul Beranger's guest and did the parade thing. He told us he was going to make
Seychelles
a regional hub. What happened to all that talk, was his attention diverted to Asia, the Grand Prix, now
Lebanon
?
While Mr. President travelled the World and watched the Grand Prix races, and dined in fine restaurants of Asia,
Mauritius
set up a regional hub second to none, creating a pivotal new economic pillar for itself with its SADC status.
While Communist China was asked to build a National Assembly on Ile Du Port for Dr. Herminie, Mauritius asked them to build and expand a new Airport worth over US$ 100 Million. They are doing it.

While China gives us a grant of US$ 6 million for our new Supreme Court Building, Mauritius' Judiciary arm is functioning flawlessly with Mauritian judges.
With 15% Business Tax plus Ebene Cyber City Centre, and its cultivation of the Indian business market, which is experiencing unprecedented growth of 8% plus per annum GDP, Mauritius has invited Indian subsidiary companies to set up shop and business in Mauritius, and to use Port Louis as a base to access SADC markets free of taxes.
Business in the Mauritian offshore, transhipment base is booming. As Tourism slacks, the SADC market access business is booming, hence offsetting the down fall in Tourism revenues due to the extended downturn in Europe.
Now, why did Seychelles not take the lead over Mauritius? Simple.

It is because you cannot teach P.P. communists anything.

They will not learn and they have no capacity to learn because brain power is sorely lacking.

Because free thinking, smart thinking let alone future thinking are not their thing.

Remember their great visionaries and architects!

Where are they now that they have bankrupted us?

Counting their millions I'm sure!
People of Seychelles, P.P. SPUP and SPPF have let us down. As our neighbours' economies flourish, ours continue to decline.

As their people are employed, ours are getting the sack and returning to the P.P. masters or their District Administrators for a social handout.

Mr. President and P.P. has counted us out of the SADC markets in any material manner, for not just 10 years, perhaps now for 100 years.

Because for every opportunity we lose to our neighbours, it is an opportunity lost for Seychelles and our people. There are no second chances here.
People of Seychelles, unless you want to see 10 years or more downturn in our beloved country, we have no choice but to throw the P.P. out. The sooner we take steps to correct this "sleeping on the job" error.....or I should say, travelling on the job error, the better it will be for our young nation.

The case for change has never been any stronger than now.

And our so-called leaders are not about to wake from their slumber.

Let them sleep and dream of their millions and their worldly luxury travels while we take the reins of our country back.
May God Bless Seychelles And All Freedom Loving Seychellois!