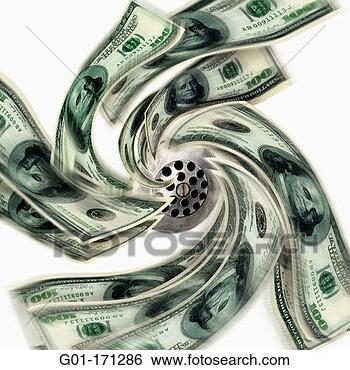 Why
Seychelles
Downturn Will Be With Us For A Very Long Time With P.P. (Parti Le Pase)
Parti Le Pep (P.P.) has launched a propaganda blitz to ease the minds of Seychellois to make them believe that the Economic Reform is a success and that we are on the road to prosperity. The propaganda is so successful that it has gripped even the best business people in the Country, let alone the simple ordinary Seychellois.
In this special supplementary article, I take this propaganda machinery and half truths apart to help those in business come to grip with the big picture. Those that are part of productive workforce must take note because it concerns your future as well, regardless of political party affiliation.
From Bankruptcy To Reform Economic
I have already written about October 31, 2008 when Seychelles went to her knees and Michel announced the "Economic Reform" Programme under the aegis of the IMF in the form of a Stand By Arrangement for $26.75 Million, which was to be disbursed over two (2) years.
The term "Economic Reform" was only a term to hide the fact that Michel had driven the Seychelles to bankruptcy (faid). Most recently, we have gone through one (1) year of reforms, many structural matters have been addressed by the Ministry of Finance to bring the Government of Seychelles policies in line with IMF recommendations. This is all good and necessary, although long overdue. What P.P. should have done when it was SPPF over 32 years, it has done in one (1) year alone.
This has included abolishing currency control rate regimes, cutting expenses, firing thousands of Government workers (most of them from the opposition), cutting loans which go unpaid while interest goes up, privatization of old state monopolies and industries (most of it going to party stalwarts such as the milk, juice and water factories), increasing PUC utility rates, and shutting down white elephants such as the Coetivy prawn farm and Barbaron Orchd Farm, two infamous ideas of Albert Rene and Mukesh Valabhji. The new tax laws will take effect in 2010 according to World Bank recommendations and IMF pressure. These are all good moves to try to put order into the government house. But they are not the signs of "reform", they are the signs of a bankrupt government of failed ideas.
Grace On Debts
Seychelles under the leadership of Faure and Afif has successfully negotiated some grace period to restructure debts and hold off repayments. This is good and necessary as any Bankrupt government would seek this request. A solvent Government would continue to make payments and service its debt. But of course our poor bankrupt Seychelles under the PP Michel administration is not solvent according to Messrs. Faure and Afif and even good friend Mr. Peter Sinon of African Development Bank.
In that time of course, Mr. Pierre Laporte has been brought in to float the Rupee, and he has. Is the rates indicative of its true values? No. The Seychelles Rupee has gained on hard currencies like the Euro and US Dollar because of deflation and lack of demand for hard currency. The economy has shrunk. In the case of US Dollars, the Seychelles Rupee gained 70% in just one year, yet the economy shrank. Instead of the 1989 movie "Honey, I shrunk the kids", Mr. Michel and Mr. Laporte have now given us a new comedy: "Seselwa, I shrunk the economy"!
As demand for hard currency stifled in the market, Pierre Laporte had to intervene in the market, buy the Euros and US Dollars from the commercial banks to keep rates palatable. Had he not done that, the Seychelles Rupee would have become a moon-currency. This allowed the Governor to build up a reserve of over $134 Million about 1 ½ months imports to Seychelles. He has a very long way to go.
As he is building up reserves, interest on commercial debt is ticking and increasing. Interest rates at commercial banks are too high to encourage any economic activity beyond survival mode. Growth under this situation is out of the question.
P.P. Is Not Counting New Debts Signed
Our country is sinking with over $850 Million in external debt and another four billion rupees more in local debt. To keep this country afloat, P.P. is not counting and announcing the new debts it signs. Afif says the debt has gone down to $760 Million to mislead the Public into believing everything is a grand success. It is not. In order to fool you, he counts the $70 Million or 45% Paris Club write-off before it has been completely written off. Remember that only 22% has been written off. The remaining 23% may be written off in six (6) years, that is, if we stick to the IMF reform signed by P.P., advocated by Mr. Danny Faure, and applauded by Mr. Michel.
The total IMF obligations undertaken, plus last week's World Bank loan exceeds US$69 Million. All to be used used to keep Seychelles afloat. The interest on most of the commercial debt is 10% per annum. That is roughly US$ 50 Million per year on commercial debt that Afif and Ministry of Finance do not count when they talk about external debt portfolio. Domestic debt at SCR 4 Billion is a story in itself lest we forget!
Business Must See The Failure
People of Seychelles, People in business, People with real estate in Seychelles, hear me out. This debt is unsustainable. When something is not sustainable, it collapses.
IMF said Seychelles collapsed last year. We are still in collapse mode. There is no success story this year, next year or in Ten (10) or Twenty (20) years under P.P. Our bankruptcy is here to stay!
This year property values have slumped by 60% and sales are still not happening in the local market. When a market drops over a short term by 30% it is a bubble burst effect. In Seychelles we are undergoing a bubble explosion, resulting from the collapse of 2008 that went undeclared.
There are few properties that are holding value and resale value. Property is the basis of national wealth, but P.P. never figured that out. Hence, values are depressed not only because of market forces, but also because of poor, antiquated legislation and restrictions on alienation and property use, that protect fruit bats over humans.
By being left footed on property issues, P.P. today, has pricked a hole in the life jacket that could have saved Seychelles if we had our act together. Instead, they get desperate and seal deals for SCR 1.00, without building a proper real estate tax base focused on growth that can reduce taxes for everyone else, while increasing revenue for the Government.
We will never be able to educate P.P. on how to do things as they still have the Communist mentality for us while they think Capitalism for their own pockets. These P.P. people are beyond help.
Our only hope is a strategy of debt forgiveness in Seychelles. This is it! No other option. I am dead serious about this proposal.
After that, we use our energy to rebuild Seychelles, make it the shining star it was meant to be. Our children will thank us for it, instead of cursing us for doing nothing.
We must now work towards it.
More Incredible Propaganda To Fool Us
In our national newspaper, the Nation, the government goes out of its way to fool us again. In Nation, Wednesday, November 4, 2009, vol. XXXII NO. 212, headlines," in bold face: President Addesses Special CBS Event- ECONOMIC REFORM FOR THE FUTURE OF OUR CHILDREN. What are they doing in State House?
This economic reform has nothing to do with a better future for our children. The economic reform is about our children repaying the debts created by SPPF for over 32 years. It is about our children repaying the debts the Michel Administration created, the debts the Rene Administration created. The debts of a Communist Party!
Seychelles National Debt For Our Children
My son is 9 years old this week. Pierre Laporte says we will have a grace of five (5) years to repay loans and on the obligations. As these obligations tick interest, who will pay the interest?
It is not Rene, he is too old to pay any interest. It is not Michel, he will be too old to repay interest. It will be you and me.
In five (5) years, my son will be 14 years. He will be too young to pay interest. But in another five (5) years, when we start looking at principal debt repayment, my son will be old enough to repay the debts France Albert Rene created and James Alix Michel endorsed with pen, silence and signature. This is why I write. I will do more if called to do so.
Dear People of Seychelles, today, the debts we are talking about are the debts the next generation will inherit. Our children will repay the debts. This is not about their future as James Michel tries to fool us into believing. This is about our children assuming today's debts, in the future. If you love your children, love your family, then you must wake up from this hypnotic sleep P.P. has put you under.
By the time they start to repay the debt, the houses built will be falling apart. The roads built will be falling to rubble, many are already. The electricity grids will be on brown out and black out scheduling. We are heading for a real social disaster. Make no mistake about it. And not even another US$70 million loan to PUC for new generators will help us as it just be more debt burden for you, me and our children!
"Leve Debourye" Program
To get us up on our feet, to move again, and get on to the productivity path, the P.P. has created a campaign called: "Leve Debourye". The inference in the campaign is that Seychellois do not "Debourye" or hustle in English.
Never has a campaign slogan printed on T- shirts insulted the intelligence of a nation so much.
This campaign focuses on increasing work productivity in order to generate economic prosperity and hence, increase our bottom line as a Nation: increase our GDP. This year we are (minus) -8% according to the last IMF statement.
To repay our debts and make them sustainable, we must generate 10% GDP per annum every year. This is a huge challenge today. Why? Because Seychelles lacks the available productive capacity to field a functional workforce that can achieve 10% GDP.
What is Gill saying? Well put another way, we have too many drug users and drunks in the country that is actually preventing us from succeeding as a Nation.
According to CARE the main anti-drug NGO, on the low scale, we have 9800 drug users and addicts in Seychelles today. On the high scale, we have 18,000 (32% of population) drug users and addicts.
According to NDEA, we have 3000 heroin users. Scary isn't it?
Michel Blames Patients For Downturn
If Michel Administration is asking 18,000 drug users and addicts to "Leve Debourye", then we have a serious problem down the road. President Michel and his team of communist propaganda spinners at State House are ignoring the lack of productive capacity by thinking drug users and addicts can just get up and get to work. These people are unable to maintain employment. They are unemployable. When they come for an interview, we smell the drugs or alcohol on them, we see the needle marks, we see their blood shot eyes. This is why they do not get hired.
These people are sick. They should be patients. Before you get anything out of them, you need to heal them. Any other policy is just a joke and the hard working People of Seychelles will pay the consequence of this bad policy and joke P.P. is playing on us. Stop playing politics with our unemployable people P.P. Help them in a real way and this starts with rehabilitation. But where are the centres to help those porr lost souls? And remember, we still have to learn of one Escobar that has been caught. I wonder why?
People of Seychelles, open your eyes. SPUP, set your grandchildren free. SPPF, set your children free. P.P., give us a break as your communist antics and slogans have no place in a country that needs to "Leve Debourye". We have been doing that for years, while you have been spinning lies and misrepresentations upon a people and filling up your own pockets at the detriment of our nation and future generations. Even to "Leve Debourye" you spin a lie! Shame on you!
$30 Million From Abu Dhabi
Recently, Michel squeezed US$ 30 Million from Sheik Khalifa of Abu Dhabi UAE while he sipped tea and at crumpets at the Yas Marina Abu Dhabi Grand Prix Formula One race. SBC announced immediately that because the economic reform is a success, we will be investing US$ 30 Million into Ile Perseverans Housing Project. This project was to build 5000 houses in 2000 and it is now 2009. Nothing is complete, not even electricity grids, sewer, roads, houses.
Ten years late. The next project will be 25 years late.
To restart this project is putting bad money into a bad idea. We are bankrupt. Our debts are unsustainable, which means for a long time, we will not be able to borrow money as a sovereign state. Therefore, after giving away mega acres of prime state land for one rupee to the Sheikh instead of selling the land outright, after removing our proud coco-de-mer immigration-customs stamp from passports, after bending over backwards to accommodate our new "friends", after giving duty-free tax exemptions on imports to his new-found friends, we now have to tell our children that our country needs hand-outs from rich Arabs in order to start let alone finish any capital projects for our country. There goes our sovereignty once again while the begging bowl gets larger! Shameful, shameful, shameful!
Finance Money Factor
Without financing at reasonable rates, commercial interest rates will kill growth industries that are much needed to remove us from the stagflation predicament we are now in and to create new jobs for our children leaving school.
Pierre Laporte has focused on inflation reduction and has allowed growth industries to suffer at the expense of curbing inflation. Hence, inhibiting the opportunity for us to reverse the deflationary cycle we are now in. The banks now hold our economic jugular for future growth.
Thank you Mr. Laporte. Thank you Mr. Michel. Thank you P.P.!
How Will Next Year Be?
The question is not whether we will do well next year, it is rather, how much more will we lose from the -8% this year. Will Seychelles economy shrink another -8% in 2010?
If not, how much will it shrink?
Unless the debt is serviced, we will continue to shrink. The debt is like a cancer that eats the body of a human being. Ignore it, it will grow. Attack it, it will become smaller, perhaps. The bigger the debt, the less likelyhood you will get your economy back on track. As you fail, IMF will give you another Stand By Arrangement (more debt) to keep you alive.
Pay Down The Debt P.P.
Having said that, P.P. should have been brave with all the money it gets in donations to PAY DOWN THE DEBT, especially the commercial debts. This would show a great amount of good faith to the Creditors and it may open up negotiation space for additional debt reduction based on early settlements which could be negotiated. It would take pressure off our children tomorrow and off us today. It would prevent bankers from saying Seychelles is high risk so we charge 18% for a commercial loan while you need to include your grandmother's farm as collateral and Granpa's watch as a guarantee!
Find Another Option For Ile Perseverans
The houses at Ile Perseverans should be given to any Seychellois, that is in need and can provide a bank performance on completing the houses on an "as is" basis, and add 20% for infrastructural contributions. Those that cannot afford it, need to save to afford it. Those that cannot save, need to get a guarantor to vouch for them.
Government can encourage creation of civic groups to promote self-help programs to finish these houses. As a family or person helps to finish one house, they earn guarantee credits to the extent of their labour input in helping their neighbours complete a house. They can work after hours, if they have to. Surely Seychellois can "leve debourye" and mix cement and paint houses and get the carpenter Uncle or Electrician cousin to assist at this time. In return, a beautiful home with pride and "sweat equity" included. Is this so difficult a scheme that P.P. cannot think of it?
Seychelles today, needs to use cash very wisely but it must boot strap these houses into functionality and get them occupied. People need houses to allow their dignity to flourish. Jimmy Carter, former USA President, has done that throughout the world with his NGO Habitat For Humanity.
In the Western Pacific, it just so happens that a Seychellois, is building houses under this program by the hundreds every year. His name is Peter Gill, Jr.
This is not time for Government to go back to the drawing board, to handle a project in the style and fashion that led to their bankruptcy. Wake Up P.P.!
How many times will you bankrupt Seychelles?
I will address external factors that are real, next week. That will explain why we are in for at least a ten (10) year downturn under the P.P. " economic reform" as we know it now.
Unless we have critical changes from them that are meaningful, we will have to throw them out at the next elections in order to survive. Be it SPUP, SPPF, P.P., SNP, NDP or whatever other party or name comes next. So keep an open mind as it will be the key to our survival. Remember, we hard-working "leve debourye" Seychellois are used to that. After all, we have been doing it for 32 years.
Fortunately for us and unfortunately for those 15 clueless P.P.'s, throwing them out will be easier than teaching them how to function in a limited environment wherein resources are very limited.
And one last word of hope for all you faithful readers. Instead of blaming the Opposition for not uniting or doing nothing, remember that it is P.P. who bankrupted our country, and not the Opposition. Remember that it is P.P. at State House with a majority in the Assembly, and not the Opposition. Remember that it is P.P. people who are rich today while our country has unsustainable debts. So point the fingers in the right direction. To Parti Le Pep (PLP) which today should stand for "Parti Le Pase"!
May God Bless Seychelles and All Freedom Loving Seychellois!